At first, it seemed this was as deep as anyone would go. At least we only had to drive ten minutes to get here!
Nach unserem Ausflug mit Aki und Co wurden wir noch zu einer kleinen Wasserstelle geführt bei der auch Whippis Abkühlung finden. Während die einen lieber ein Fußbad genossen, ließen sich Aki und Khaleesi von einer Labradorhündin verführen und schwupsdiewups nahmen die beiden ein Vollbad. Khaleesi kennt das ja schon, denn sie war auch in unserem letzten Urlaub am Strand von Lignano ganz und gar nicht wasserscheu aber Aki, für den war das eine ganz neue Erfahrung. Etwas verdutzt aber entschlossen zeigte er dann seinem super erstaunten Frauli, dass auch er schwimmen kann 🙂 Es war wieder ein lustiges Treffen und die Fotos die Andrej gemacht hat sprechen für sich. Dankeschön! Die Fotounterschriften kommen von Barbara, ich fand sie so lustig, dass ich sie unbedingt hier her kopieren musste. DANKE Barbara, ich hab so gelacht!

Slowly wading a bit deeper. A bit. Everyone leashed because there were other dogs, too.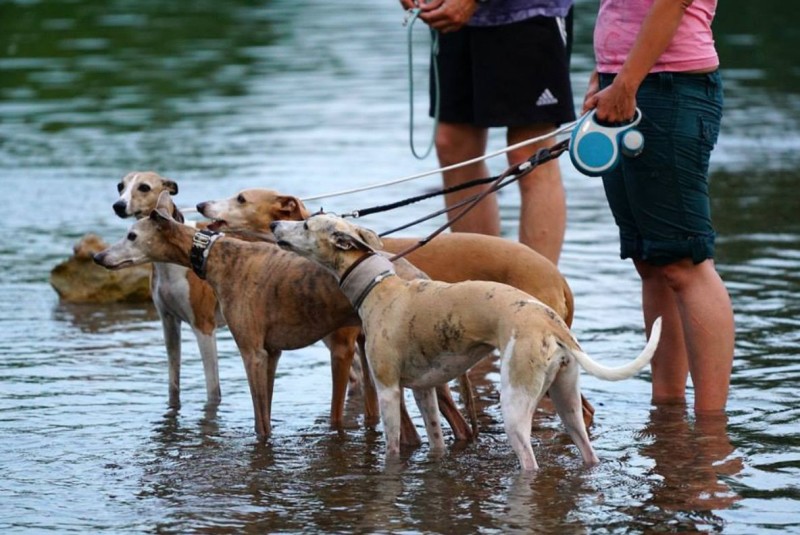 Finally, there was just us and a labrador lady, so we decided to let our brave young lady go free. The rest of the gang seems a bit sceptical…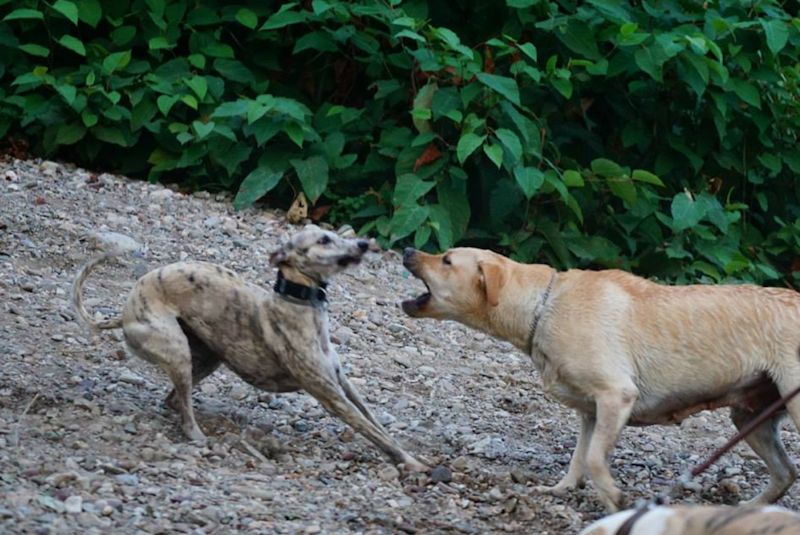 But Khaleesi, the wild and wonderful, takes on the labrador as if she really had dragons backing her up!

You just go and swim, labrador, I will remain here and look gorgeous!

Actually — wait, I'm coming, too! I want that stick!

And, SPLASH!, she dives bravely into deep water!

She reaches the labrador and her stick!


She rises from the river, sleek and elegant as a siren…

Have to get away from labrador! Now!

Aki: Were you just chasing my friend? How about we play instead?