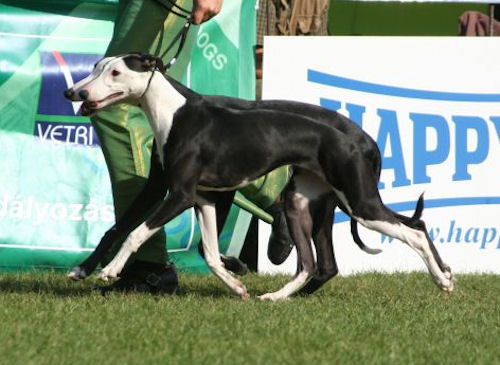 Im Gleichschritt Marsch 😉 Genial, dieses Foto
Maia schreibt:
News from a two days CACIB show.
Willow won Res. CAC, Res CACIB both days .
The second day was the pups' show debute day. They were entered into Puppy Class ( 6-9 months). Both of the pups finished with a Very Promising1 title, and City went Best Puppy, so I could show him in the BIS programme.
weiterlesen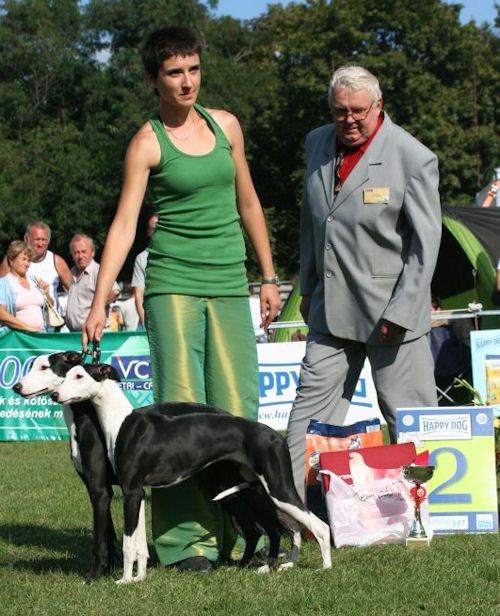 I also entered the pups into Best Brace competition, and they won SECOND BEST BRACE IN SHOW!
At an international CACIB all breed show, with only 6 months of age and as beginner show dogs! I am so proud! I think that it was an excellent debute, and the judges were thrilled on the pups!