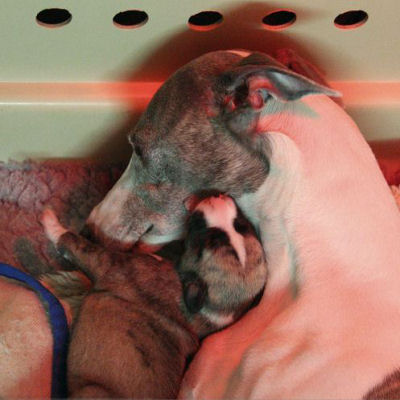 momy and daughter (Fotos: Ellen Claesen)
Ellen schreibt:
Monday we went to Boxing Helena for a puppy visit. (Dobé's father is owned by Boxing Helena)
They've got a new litter: the Foe litter.
Mom and dad are :
Multi Ch.Boxing Helena's Yumanee x Boxing Helena's Dark Empra.
The puppies are 1 week old now and ofcourse we were very excited to see the new and adorable puppies. They're so beautiful and cute !
Ellen likes to share the pictures she has taken with us:
weiterlesen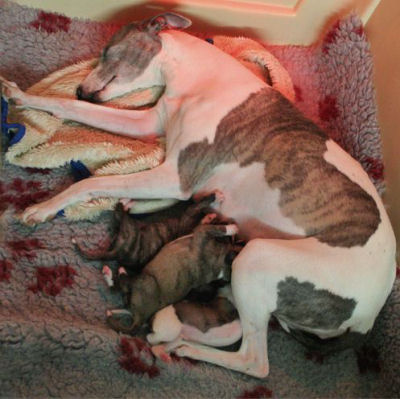 Mother Yumanee with her three beautiful pups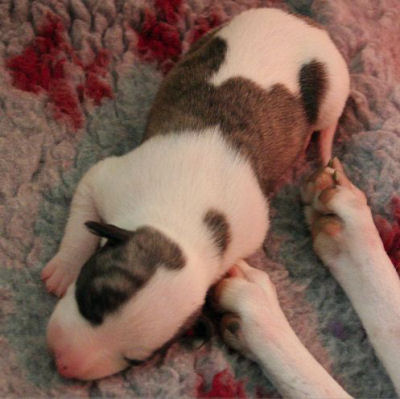 The only boy of the litter called Boxing Helena's Friend o' Foe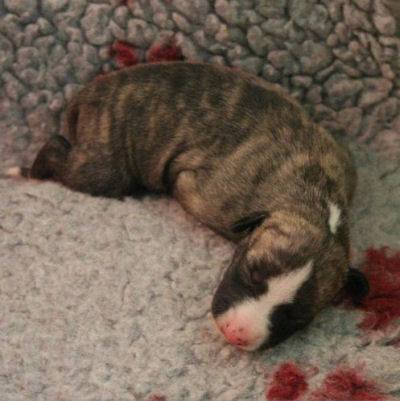 Girl one called Boxing Helena's Fear No Foe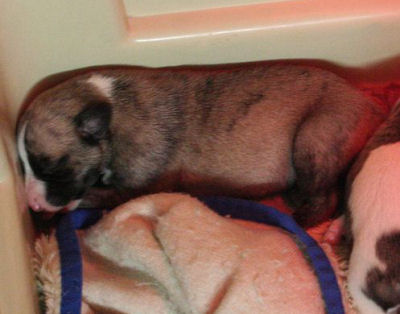 Girl two called Boxing Helena's Fi Fi Foe Fum
For more information and pictures visit Boxing Helena's Whippets