Breed Sunday: Mr. Anthony Lord Edwards (Ireland)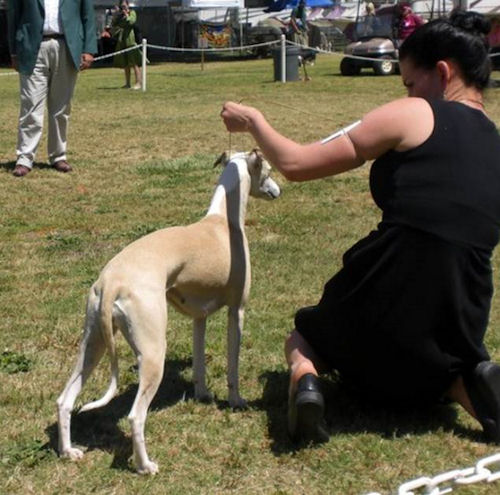 BOB (BIG) : : GCH SPORTING FIELD'S BAHAMA SANDS
HP28248109 9/29/2007. Breeder: Dionne Butt and Jesse Martin. By CH Sporting Field's Live On — CH Mill Landing's Bahamja Breeze. Jane Cooney-Waterhouse and Dionne Butt . Bitch.
BOS: GCH COUNTERPOINT PAINTED BY BOHEM
HP33657901 10/4/2008. Breeder: John Ross and Trudy Taphorn. By CH Bohem Bon Vivant — CH Counterpoint Winning Colors. Scott Mazer and Bo Bengtson . Dog. Paul Leplane, Agent.
Winners Dog: LISHIMA'S ALL FIRED UP AT TRIPLE STAR
HP37985503 7/16/2010. Breeder: Sherry Hamilton. By CH Lishima's Hot 2 Trot — Festiva's Hot Chick. Shauna Summers and Sherry Hamilton . Dog.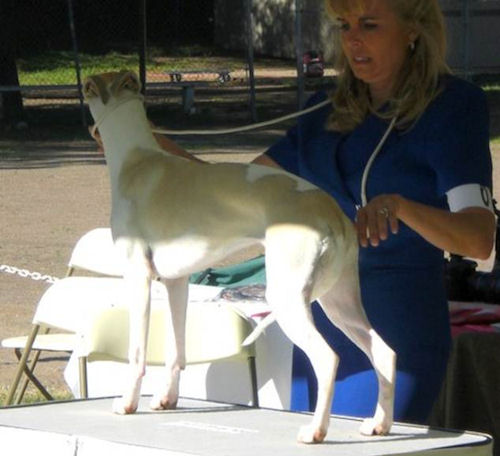 Winners Bitch & BOW: ELIDAS VOGUE
HP39196301 10/7/2010. Breeder: Shellie Juden. By CH Elidas Fig Newton — CH Elidas Cosmopolitan. Shellie Juden and Brett Grundl . Bitch
Select:
FANFARE'S CORDOVA AT RUNNERS
HP36433505 1/4/2010. Breeder: Shelley Kruger. By CH Albelfarm Debonair — CH Fanfare's Crazy Ex-Girlfriend. Christy Nelson and Isabell Stoffers & Shelley Kruger. Dog.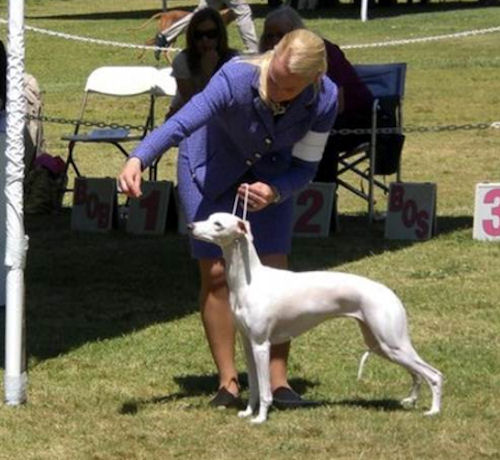 CH CHARLAMAR SASHAYS IN WHITE LINEN
HP30896804 6/15/2008. Breeder: Charlotte Lee and Dianne Bowen. By CH Bohem Just in Time — CH Oxfords Kamio Hope and Glory. Bo Bengtson . Bitch.
Thank you Tony for results and pictures!