Sweepstakes Saturday: Mrs. Julie Mueller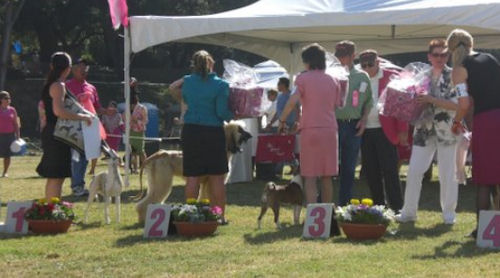 Best in Sweepstakes (BIG Sweeps): STARLINE'S FRENCH KISS
HP37488805 3/31/2010. Breeder: J. Alpert & Dianne Bowen. & D. Jacobsen & Lori Lawrence By CH Starline's Soverign — CH Starline's Fendissime At Oxford. Lori and Carey and Nicole Lawrence . Bitch.

Bos in Sweepstakes: TIVIO'S SPELLBOUND
HP38701402 9/22/2010. Breeder: T. & J. Hite, K. Pynsia & E.. Odron By CH Starline's Masterpiece — CH Tivio's Falling Into Place. Mary Jean and Ed Odron and Tracy & John Hite . Dog.
Thank you Tony for results and pictures!