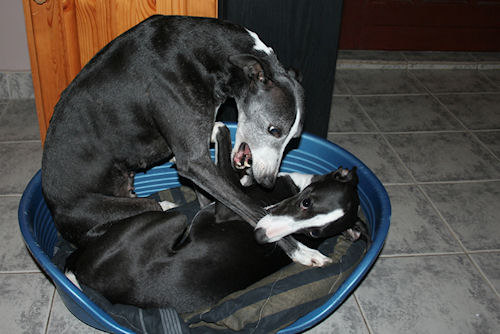 Maia schreibt:
One of the last "kill each other" games (Tara and Willow). Willow is ready to return to the States…she will fly back on the 11. of October, after the World Dog Show. Very-very hard for us, but she will return to her real family, and her real mum Becky. Less than a month together….
Arme Maia, ich möchte nicht n ihrer Haut stecken, denn wenn ich mir vorstellen müsste Nisha oder Coco wieder zurück zu geben läuft es mir kalt über den Rücken.
Willow wünsche ich einen guten Flug und ein noch langes, schönes Leben bei ihren Besitzern.