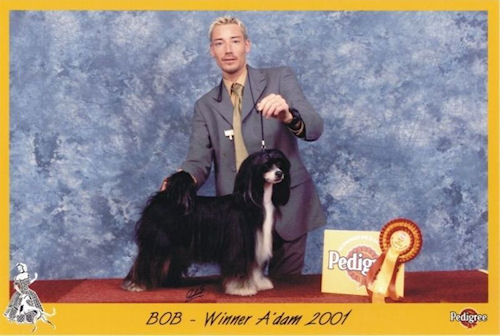 When we (Arie Dijkhuizen & Tony Groenendijk) imported two chinese cresteds from the UK in the early 90's we choose the kennelname StripPoker for these funny (nude) clowns. And when we started to breed whippets we decided to continue with the name StripPoker.
weiterlesen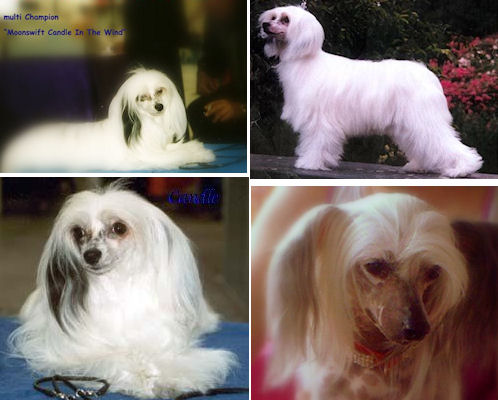 Our first import was a powder puff girl bred by mrs. Diane Bowdler Townsend from the famous Moonswift kennel. "Ch. Moonswift Candle in The Wind" she did a lot of winning and gave us some wonderful children. Her name can still be found in many chinsese crested pedigrees of today.
One of her daughters, multi champion StripPoker's Dragqueen was one of the top winning cresteds in her days. She has more then 10 champion titles!!
The other CC we imported was the hairless male Ch. Moonswift Circus Pony JW'87 "Neot". This dog also finished in a few shows won the A'dam winner title and sired some lovely puppies and can also be found in many pedigrees of today's chinese cresteds.